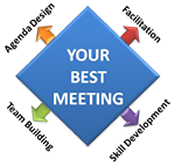 Gilman Performance Systems ~ Leading the way to Success
GPS redefines Team Building using creative ways that cause teams to be more effective. We have the Team Building Programs to revitalize and make your team more productive.
Our team building activities blend team challenges with training topics and specific goals. GPS has developed corporate team building ideas including team hunt, team gourmet, and team games.
Learn how GPS can help you create your most effective Meeting ever. From full-service meeting design and facilitation to specialized training and team-building, we have the programs, the consultants and the passion to help your people be more effective.
Whether you are looking for an on-site location or "get away from it all" to brainstorm in a new direction we will custom design a Team Building Program for you.

Need help with your Sales Meeting?
GPS has helped many firms design and facilitate their meeting. Only need some team activity ideas, we can coordinate the right activities to get you the intended results.
Click here to see our Sales Meeting Information
Watch David Gilman's introduction to Sales Training.(YouTube Video)

About GPS
Find out what GPS can do for you.
GPS has designed and facilitated thousands of meetings that have stimulated high energy discussions. Our reputation of executing all aspects of meetings is based on the experience of our consultants ~ our consultants have been on the same side as our clients in corporations with the responsibility of conducting meaningful and productive meetings.
See what our clients are saying about our Meeting Facilitation
Top 10 Networking Ideas
That Won't Break the Budget
Engaging Icebreakers, team activities and networking events are often an important part of Successful meetings.
Click here for a free PDF of some of the top 10 that you can even do yourselves!
Contact Us
You may have a GPS in your Car...
But having GPS, Inc. Support Your Next Team Building Meeting will get Your Team to where they need to go!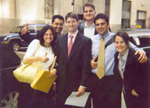 Explore our...
•Team Building Corporate
•Team Building Culinary
•Team Building Exercises
•Team Building Community Service
Call for more information on our Team Building programs and cities near you.
---
"Gilman Performance Systems has been our Professional's lead sales training and consulting partner for the last three years for both Field and Inside Sales."

"They have helped by providing a variety of valuable services from Sales Process Consulting, now integrated in to our sales force automation tool, to Sales Management/Coaching to four separate Selling Skills programs."
-Doug Ferreira
Senior Manager
Professional Sales Training
---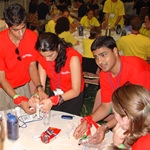 Use the GPS Advantage to get the Best out of Your Sales Meeting!
Call 203-740-9767